Meet The Team.
A group of dedicated geeks.
Chris Fagan
Chris Fagan is the co-founder and CEO of Key Ring. A natural born saver, Chris started traveling frequently as an enterprise systems integration consultant at Accenture. That frequent travel served as his inspiration for creating Key Ring, after growing frustrated by the number of loyalty clubs he was being asked to join at businesses in each new city he visited. Prior to Accenture, Chris spent six years in the U.S. Army as a field artillery sergeant. His mantra has always been that ideas are worthless without flawless execution. He has assembled a team of A+ players to turn great ideas into exceptional products that deliver unparalleled results.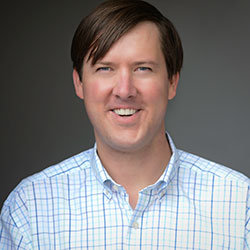 Ross Bates
An expert in business intelligence and data, Ross Bates joined the Key Ring team as CTO and co-founder in January 2010. Ross is a technologist to the core, having worked as a systems and data architect for various business intelligence companies, including Hitachi Consulting, Hyperion Solutions, and Navigator Systems, for 10 years before joining Key Ring. Ross holds a Bachelor's degree from the University of Texas at Austin in Management Information Systems. His deep understanding of customer analytics and customer insights has been vital in Key Ring's push into segmented offers.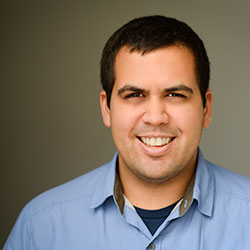 Brit Gardner
Brit Gardner is the lead Key Ring Engineer and manages all things web-related. Before joining the Key Ring team, Brit was a freelance web developer and spent his time working with various startups. Previously, he worked at Caterpillar as a mechanical engineer. Brit is on a quest to build products that consumers love. Every new Key Ring feature has to pass Brit's no-nonsense litmus test before making it to the hands of the consumer. Brit holds a Bachelor's degree in Mechanical Engineering from the University of Texas at Austin.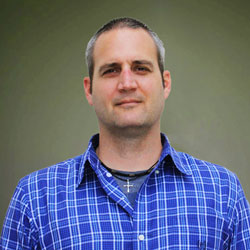 Casey McGuire
Casey, a former linebacker, brings his hard-hitting attitude to iOS development. With more experience as a software developer than Brian, he composes the iPhone updates with the clean and bug-free quality we have come to expect at Key Ring. Casey's wife is a great baker, and the office has had to ask her to stop bringing in wonderful treats in fear of ruining our diets.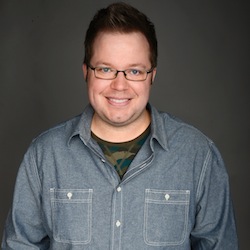 Brian Stokes
With over 10 years of experience as a software developer, it's not a surprise that Brian Stokes is the Android developer of the #1 mobile shopping app. On a typical day, you can find Brian making the latest updates to the Android version of Key Ring while sipping coffee out of his Android mug. A dedicated longhorns fan, Brian received his Bachelor's in computer science at the University of Texas at Austin.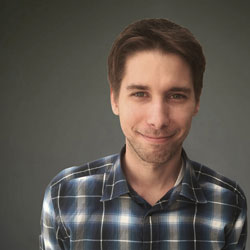 Jonathan Underwood
Jonathan came to Key Ring after several years in the automotive software industry. He joined the team so he could apply his knack for back end development to Key Ring's server back-end and web-based views. Jonathan graduated from the University of North Texas with a degree in journalism and has a creative side that complements his development know-how.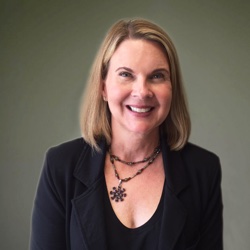 Kathleen Goodman
As a Sales Manager, Kathy sells advertising solutions to agencies and clients east of the Mississippi. A graduate of Middle Tennessee University and the University of Illinois (MS, Advertising), Kathy started her career on the agency side of the business, planning and buying media for major packaged goods companies. She has also sold print and digital advertising for Time Inc., Conde Nast, and Martha Stewart. Her favorite part about working at Key Ring is the excitement and innovation of working in mobile. On her free time, you can find Kathy making progress on her #1 bucket list goal: tailgating at every Big 10 school in the country.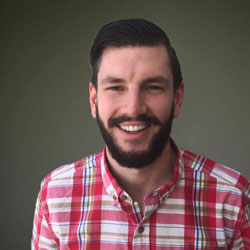 Jon Strickland
Jon joined Key Ring, bringing a variety of marketing and design experiences with him. As the Creative Services Coordinator, Jon oversees all in-house creative needs for the sales and marketing team. On any day he can be jumping between creating ad units for a client to an ad unit for Key Ring's own marketing. Jon studied Mass Media Communications/Advertising and Psychology at Hardin Simmons University. If he isn't behind his Macbook, you can find him being inspired by kayaking outdoors or checking out the local music scene.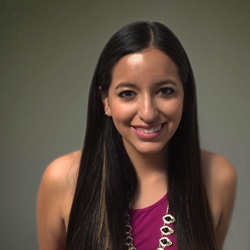 Izamar Loredo
As Marketing Coordinator, Izamar creates and coordinates B2C communications, oversees Key Ring's social media presence and helps develop strategy for brand awareness. She's a graduate of The University of Texas at Austin with a Bachelor's degree in Corporate Communication. Before Key Ring, Izamar interned at various public relations firms and worked as the Editor-in-Chief of a regional magazine. Izamar is obsessed with Key Ring's shopping list feature and claims to have officially organized her whole life with it. Her favorite part about working at Key Ring is the culture and excitement of working for a product that's constantly innovating. In her free time, Izamar is an avid shopper, passionate traveller, crazy cat mom and a craft beer connoisseur.